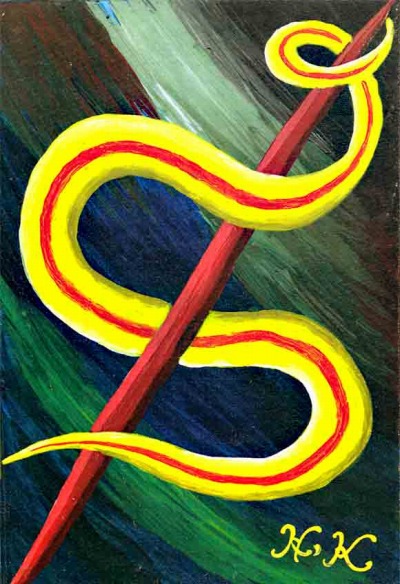 aproduct graph HARUO KANEKO

reproduce 22.7×15.8cm(thumbhole)

You may remind a tendril as something entangling. The tendrils creep around many things, prevent other plants' growing, and spoil the beauty of constructions. Also, creeping prevents own growing, or becomes blessings of beings and animals by producing fruits, beans, potatoes and so forth. Tendrils creeping around the constructions give elegance and original taste. We have the entangling both beneficial and hurtful. There are creeping around beings' life and civilization. In order to achieve our purpose of life, we must endure and struggle against entangling, such as difficulties, persecutions, or temptations. Also there are harmful things in this society. When we endure and overcome such entangling, we can bear the fruit of peace, joy, happiness, and true life.